I haven't posted a lot lately (text-wise), but that's mainly 'cause I don't have much to say. I'm fairly boring right now, which I am liking quite a bit. If you don't see a post in a day, I'm most likely working, hangin' out with Willi and Nora, or chasing Nora down to pull out whatever she just put into her mouth. That pretty much sums up my life (besides these photos and the video I'm posting below).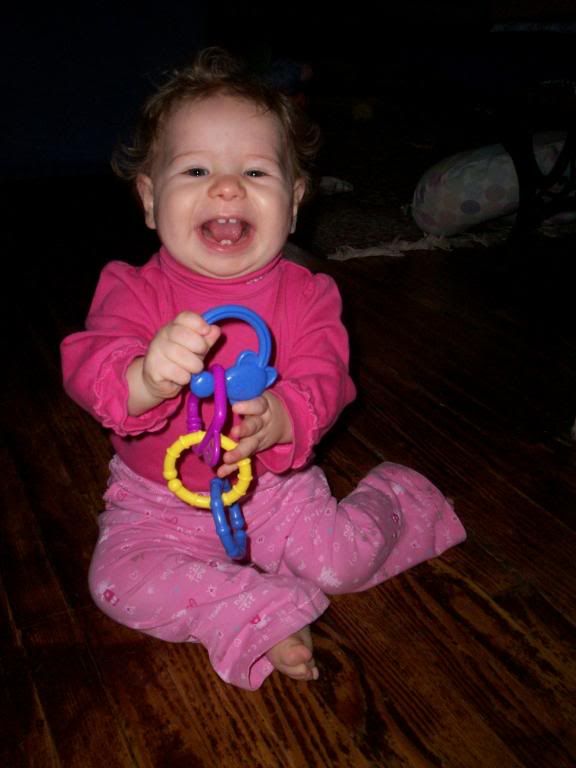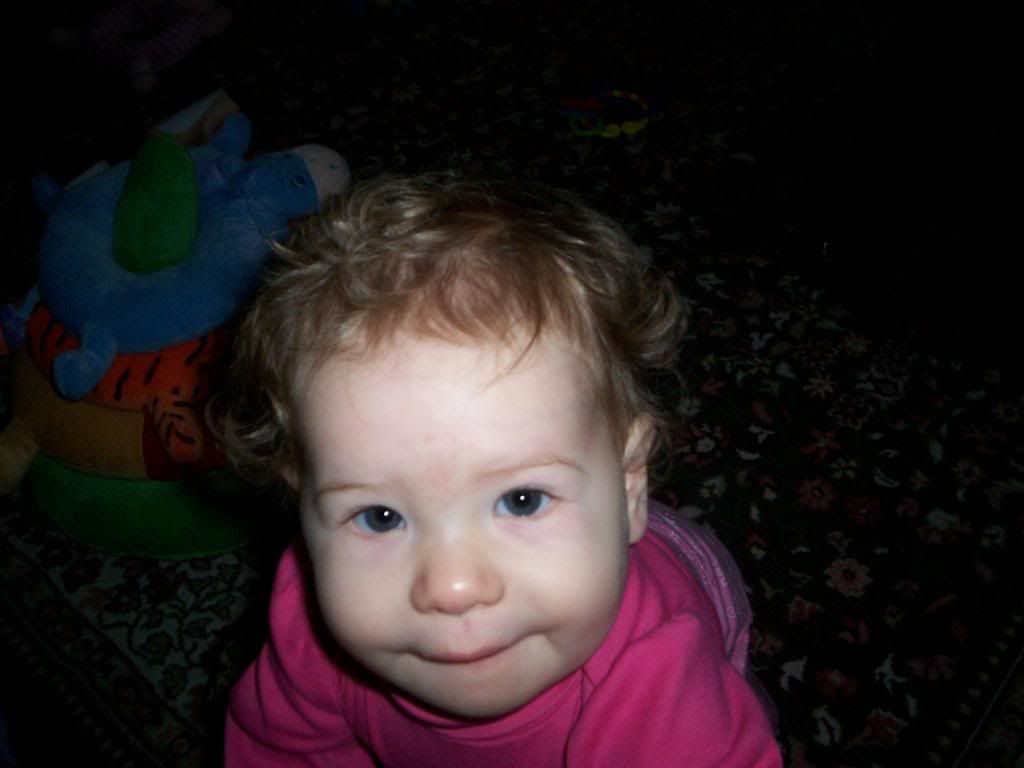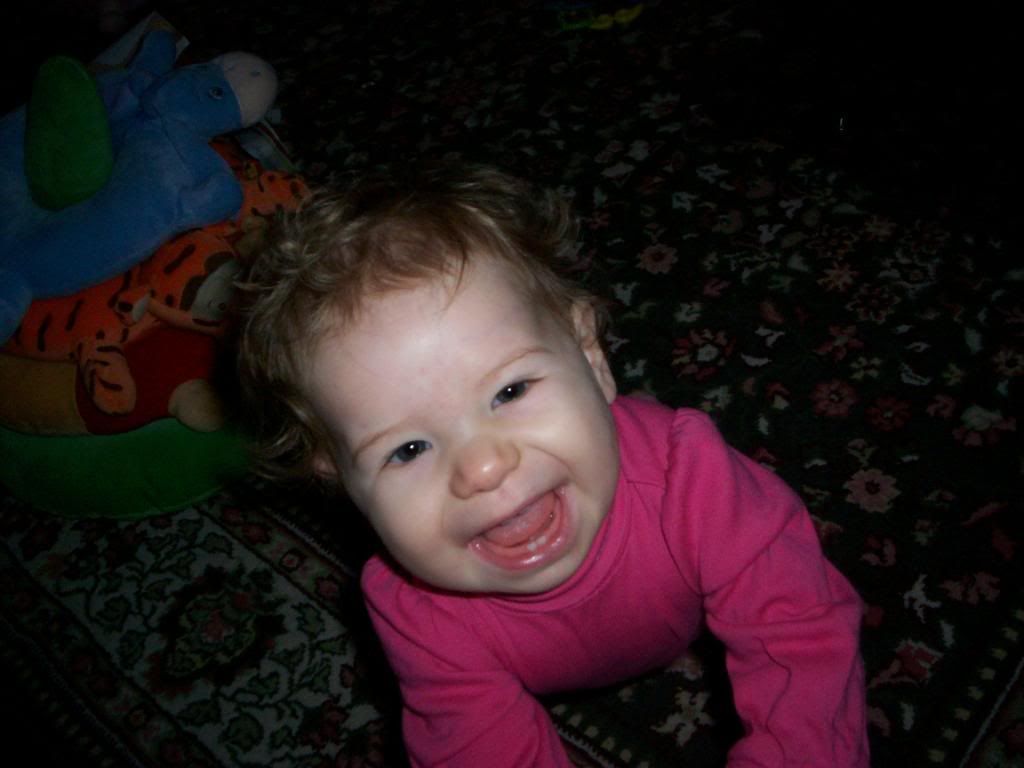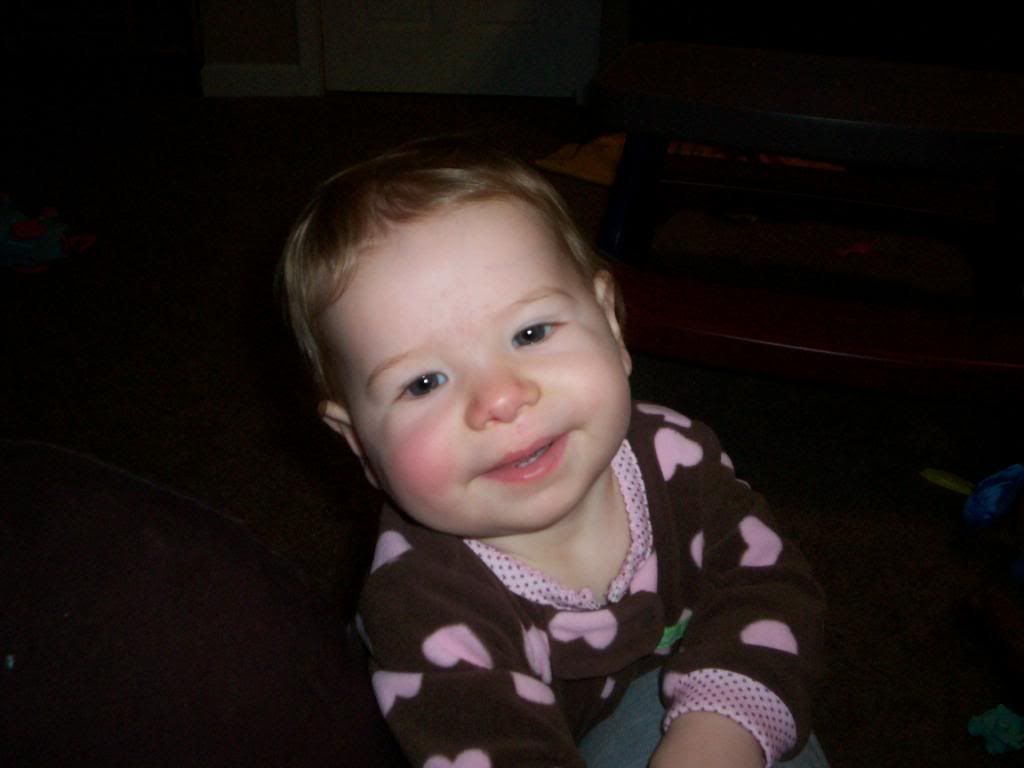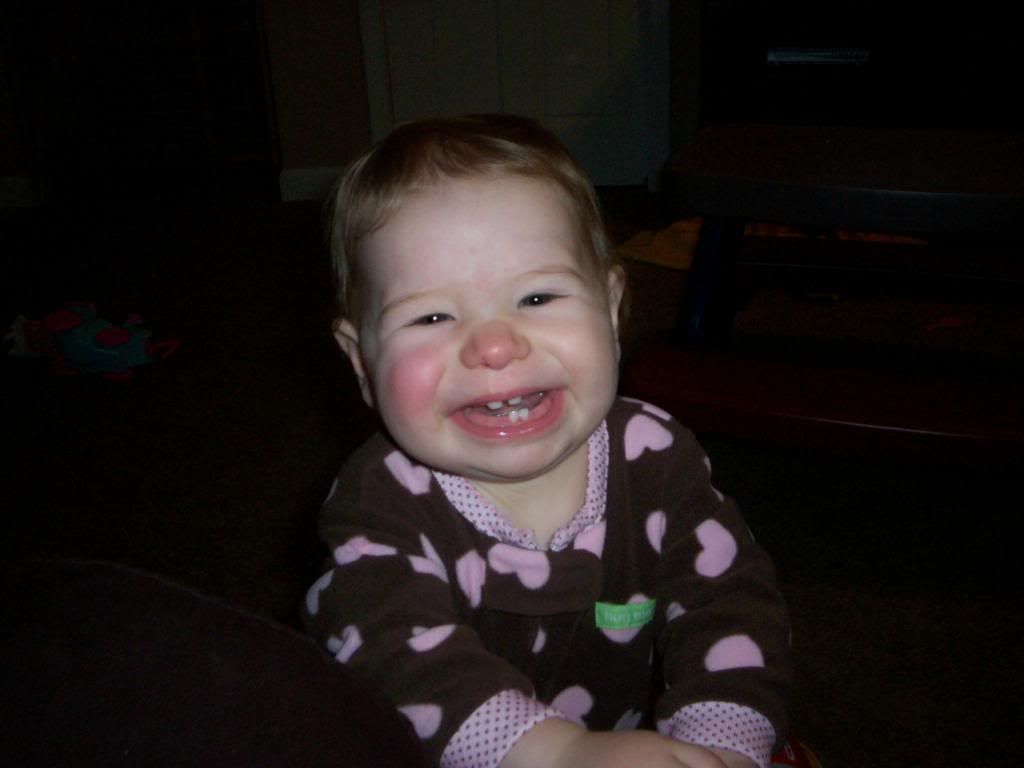 Nora's doing a lot more babbling lately, and it's gotten to be a bit more complex than it used to be. I hear her doing some high-pitched screams a lot, but they're actually really quiet. I'm really grateful for that. They actually sound pretty disarming and girly. My most favorite non-word she says these days is, "GawaAack!"

She typically says that one while holding a book, a piece of paper, or a magazine (that she's shredding into pieces). I think she's "reading" when she says that word.

In other news, Floyd's supposed to start on our bathrooms on Monday, and I couldn't be more thrilled. Well, I probably would be more thrilled if he had come, like, two weeks ago when he first said he'd be coming. No. Wait. I'll be thrilled when these bathrooms actually get finished (I'm so tired of opening the tank of both toilets to flush them. Yes. That's

still

happening). So, let's just say that I'm hopeful. I need to take some "before" photos this weekend!

Like my new Xanga look? I decided it was time for a change again. I thought my old look was a bit too Goth or something. I originally thought black would look good with all the photos, but it got to be kind-of harsh after awhile. So, we'll try this one out (and, yes, I made it).

That's all. Catch you kids later.