Here are some sweet photos of Nora that I took before I put her to bed last night.


Playing while Daddy talks on the phone.
(Do you like Willi's Snuggie? Haha! Have you

seen

those commercials? I love the ones where there are people in groups wearing those things. They look like they're about to all have some Kool-Aid or something. And no, Willi's not

really

wearing a Snuggie. He's just wearing the huge Colts robe I just bought him for his birthday.)



She likes the doggy.



Ready for nigh-nights.



Smiles before bed time.



She loves this laptop that she got from Uncle Josh.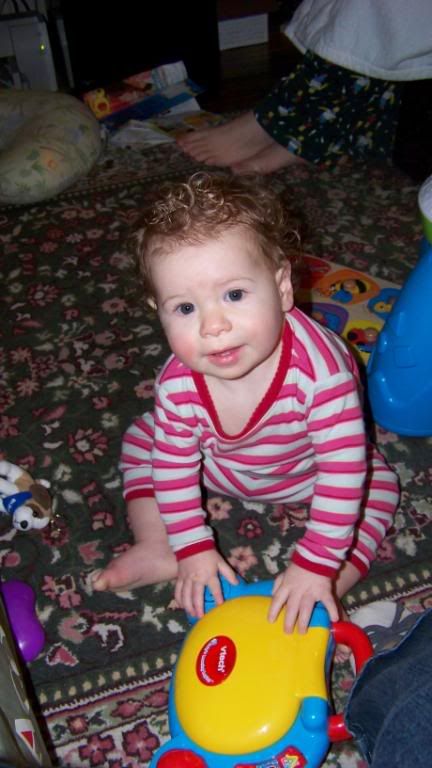 She's such a good little poser. Hah!

HAPPY NEW YEAR, EVERYBODY!

It's so hard to believe that 2008 is practically already over. 2009 will prove to be an interesting year, I think. I just hope it'll be nice to us.

Dilly out—until next year! (Muahaha!)