Here we are at 28 weeks. Nora will be 17 months old tomorrow, too.
She's got a lot of hair, doesn't she?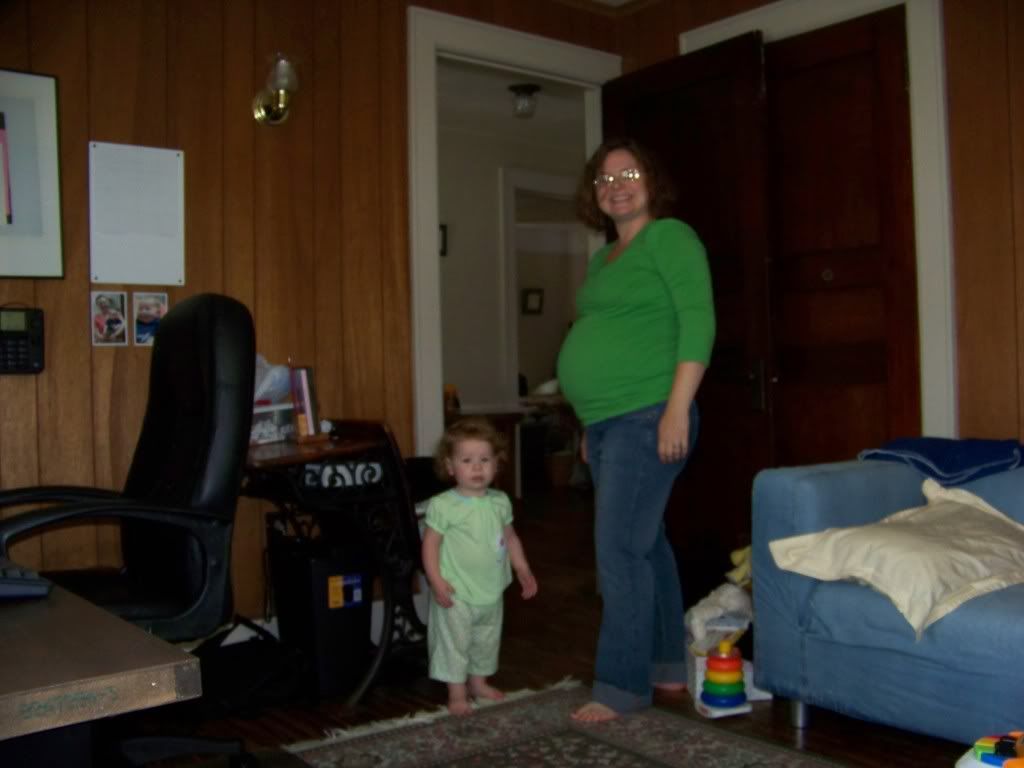 I apologize for the blurriness. I apparently was in too much of a hurry to bother
having the camera focus on where we were going to be standing instead of the desk.
Man. Willis wasn't joking when he said I got huge all of a sudden.