Here are some more recent photos: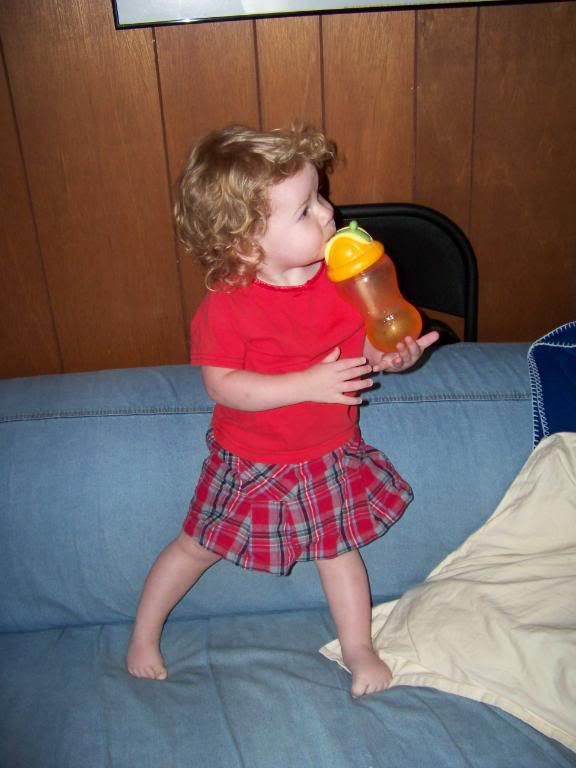 This photo was actually taken this morning along with the next two.
She's strikin' a bit of a sassy pose here.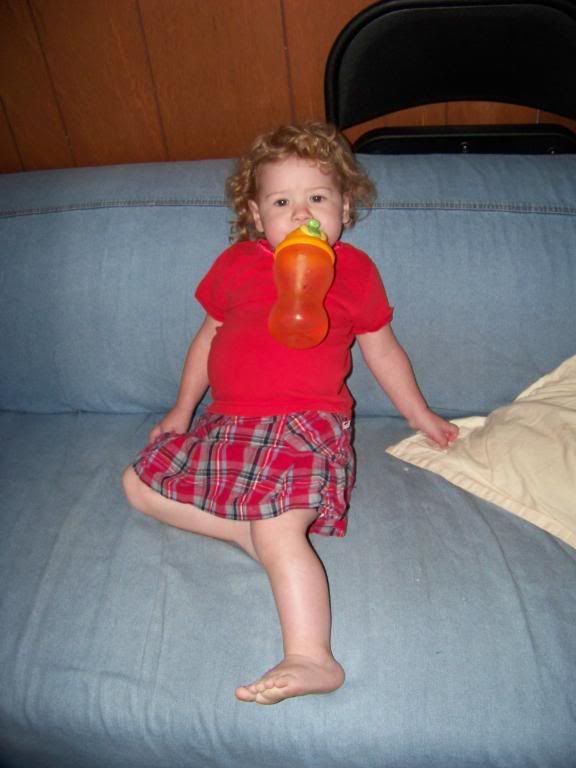 Nora had actually asked for juice this morning. She said the words!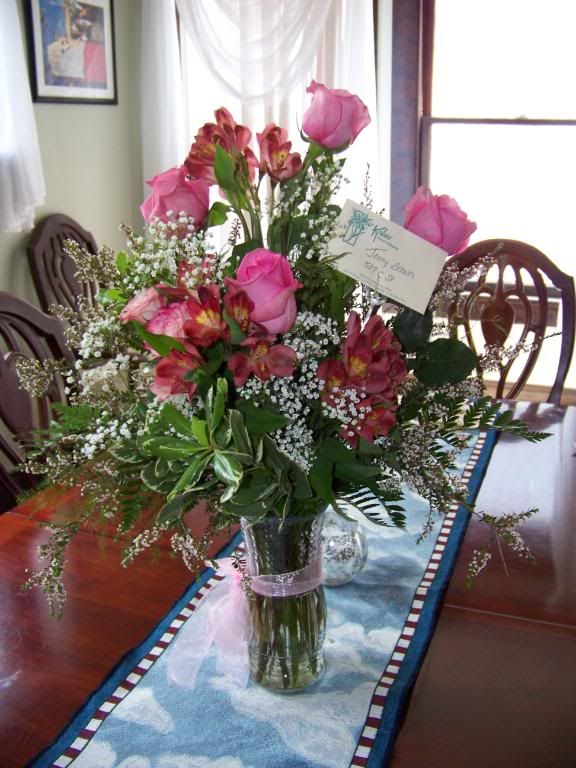 These pretty flowers are from my sweet co-workers. Thanks, ladies!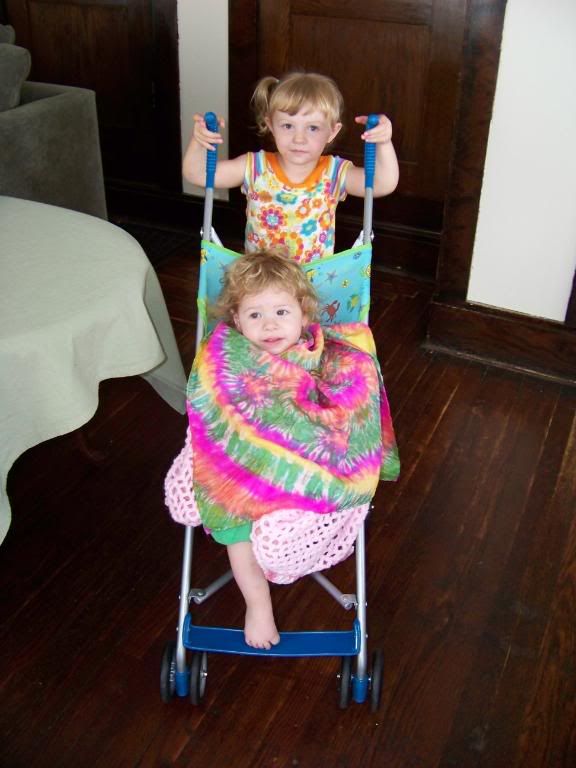 Bethany's Emily and my Nora got along quite well when Bethany came to help last week! Thanks again Bethany!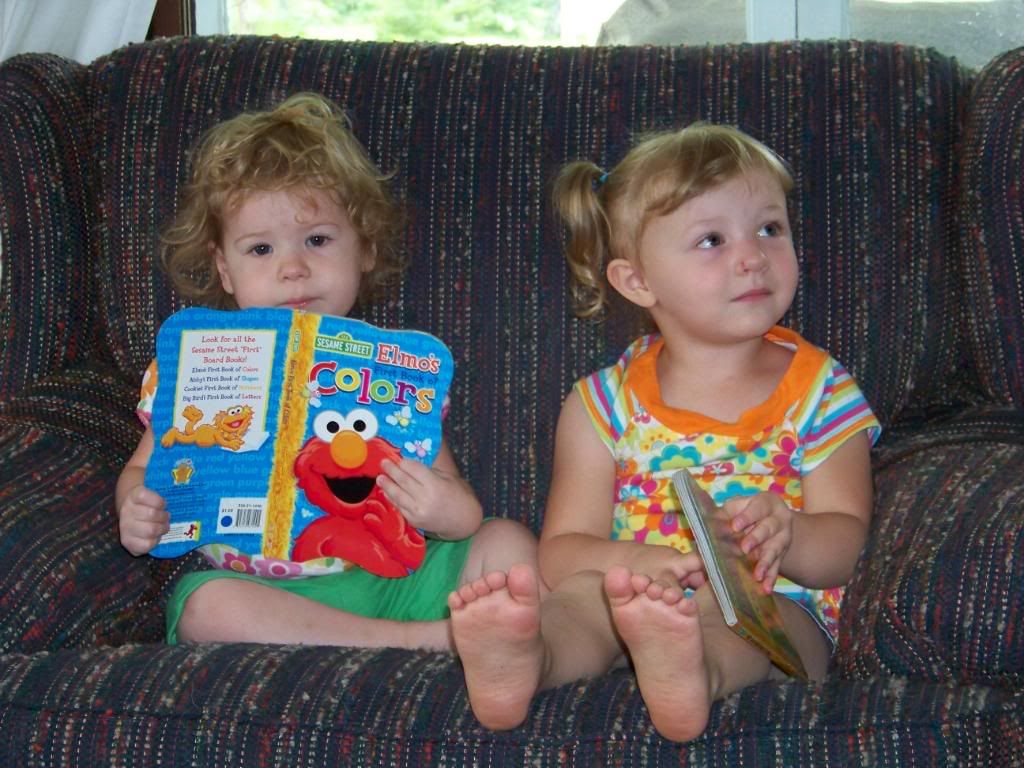 Here's Nora and Emily "reading" together.
Aren't they sweet?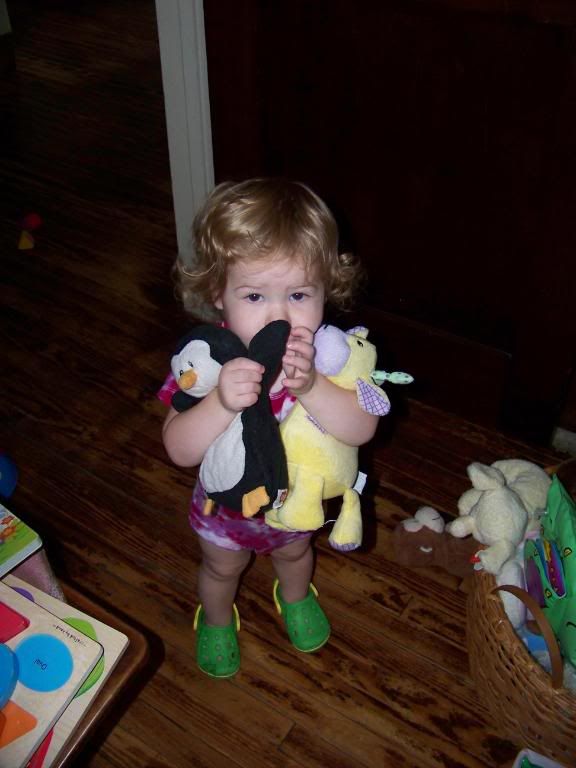 I caught Nora with two loveys.
I got really busy with work one day, and this is what happened to my poor girl.