I sometimes will let Nora watch
The Wiggles
on Playhouse Disney. She seems to really enjoy it. There are lots of bright colors for her to look at, and she always dances to the music. It's not as unbearable a show (for me) as I thought it was going to be, too. (Of course, I'm usually working while she watches it, so I don't actively watch it all the time.) I stole some shots of Nora while she watched it this morning.
Yes. She is clapping her hands there.
She's playing music along with them.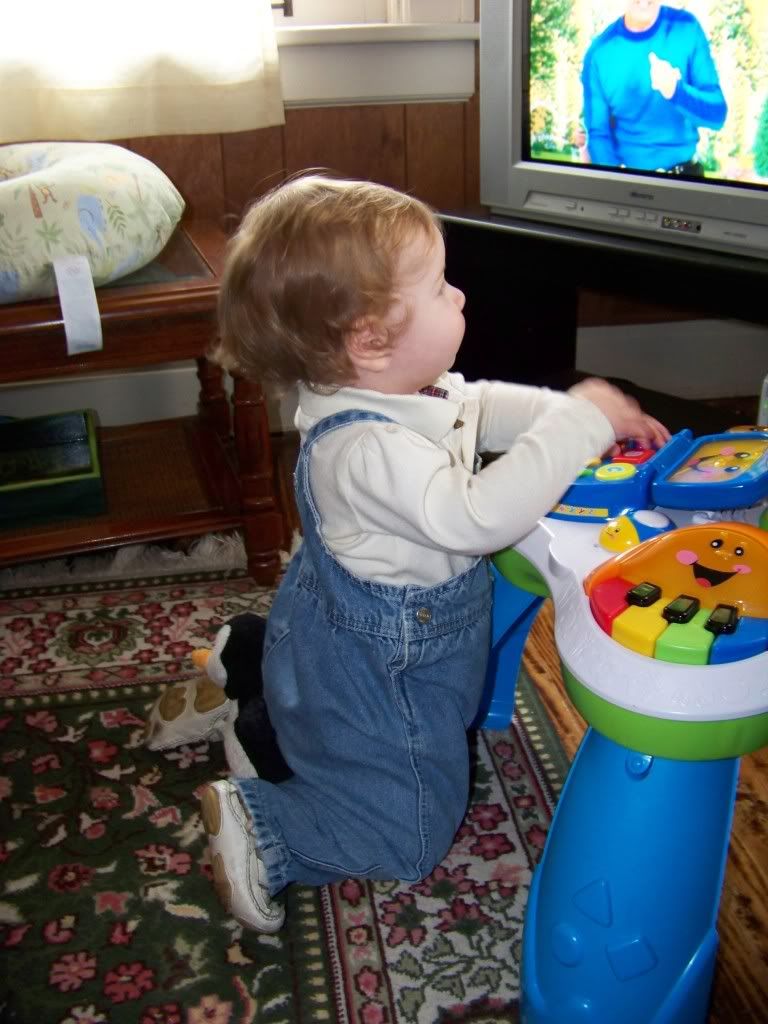 "Oh. Hi."