Here's the belly at 34 Weeks.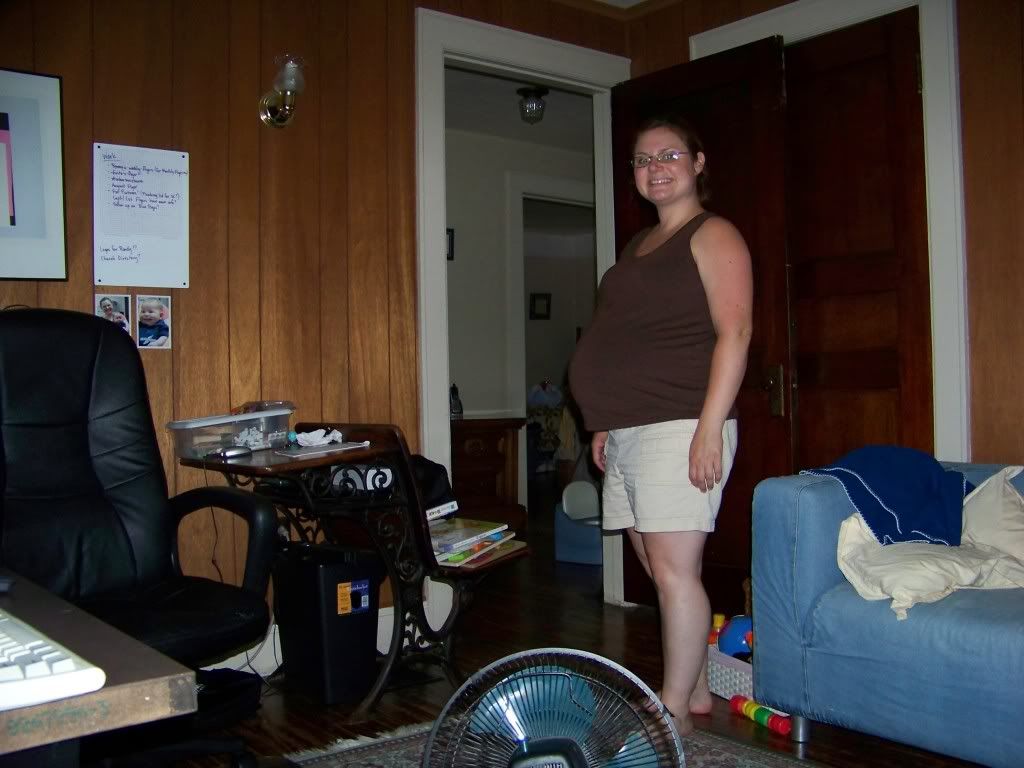 Nora was a bit too cranky to get in on the first photo.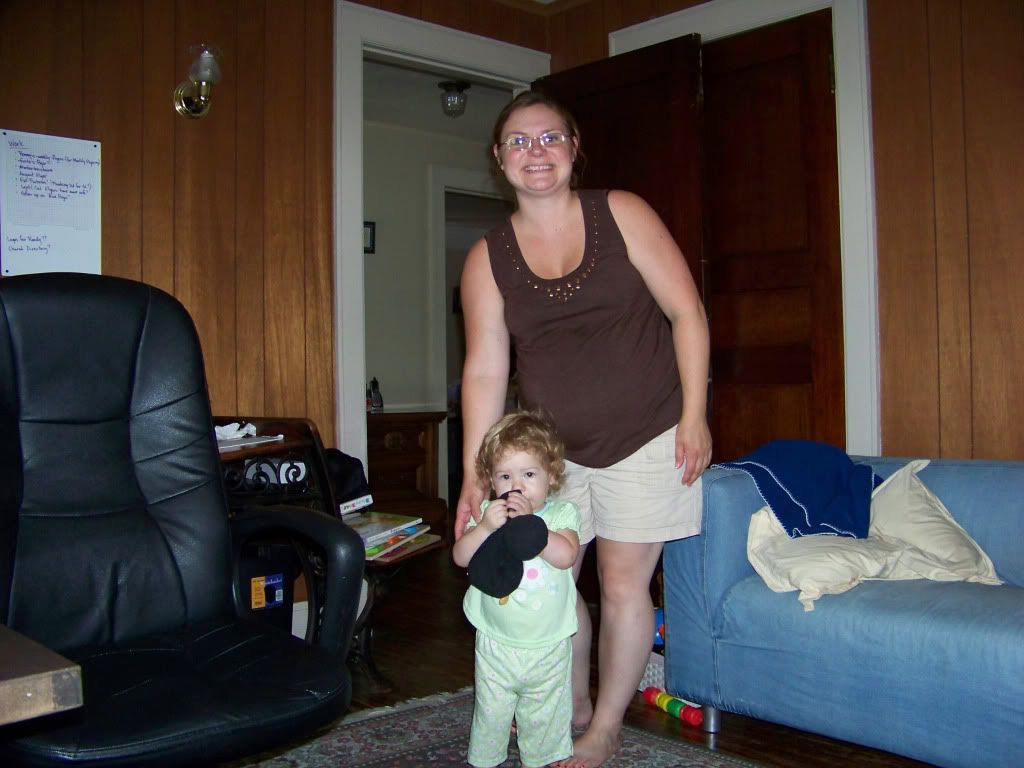 She decided she wanted in on the second one, though.
Here are some other pics of Nora from this morning: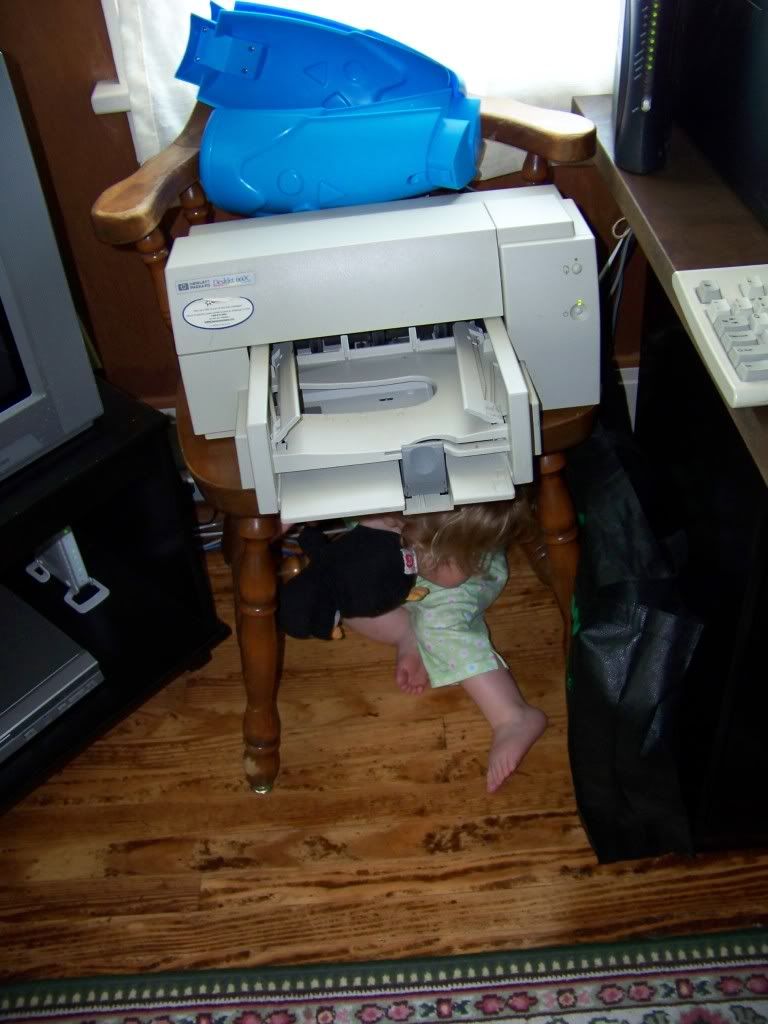 I couldn't find her for a minute, and then, this is where I eventually found her.
She's a serious monkey.