We had a huge walnut tree that has been the bane of our existence since we've owned this house. We are so glad to be rid of it long before it can drop its nasty walnuts and other gross walnut tree trash all over our yard again for the third year in a row. (I really, really hated cleaning up after that tree, and I think our chipmunk issue is related to the tree as well.) Goodbye, stupid walnut tree.
We did have a maple cut down as well (and we do like maple trees). The tree was on the edge of our property (near some power lines), so NIPSCO had pretty much destroyed it. We decided just to get rid of it and replace it with something similarly sweet. We haven't completely decided on the replacement trees yet, but we've got some ideas. We also have some time before we're ready to plant them, too.
The before pics (I really wish I'd have taken more before the destruction):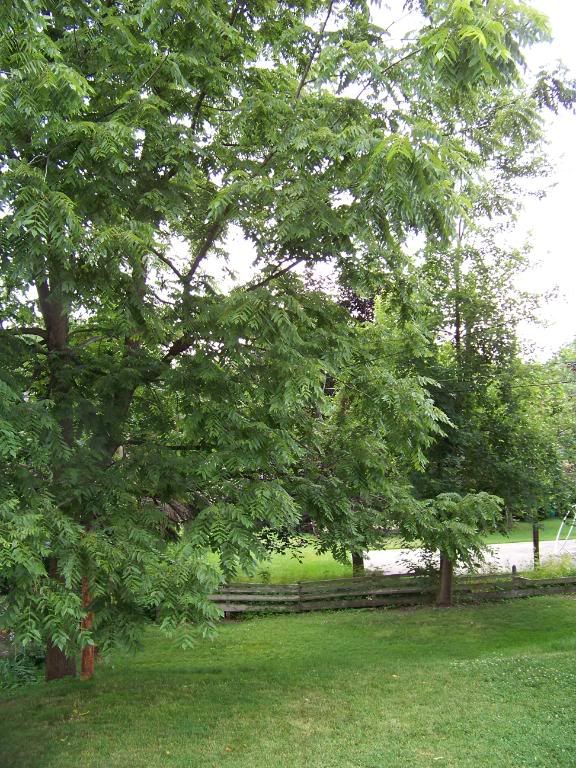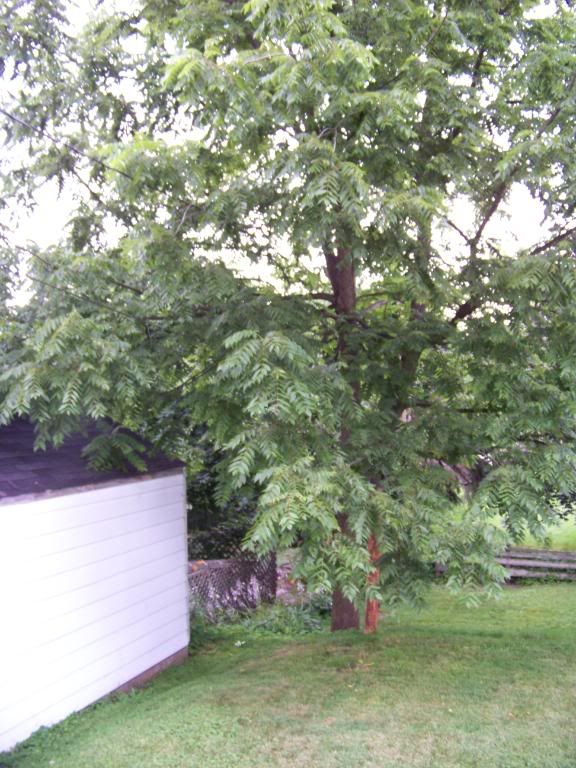 The after pics: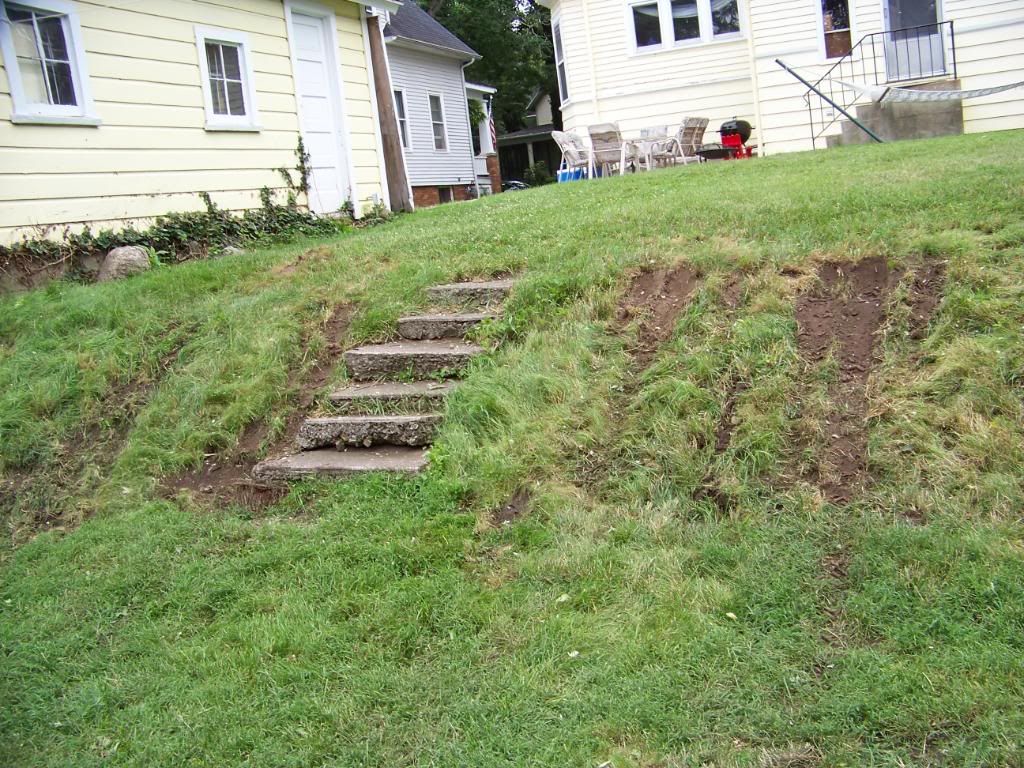 We're a bit bummed at how much the hill got roughed up by the stump grinder, but what can you do?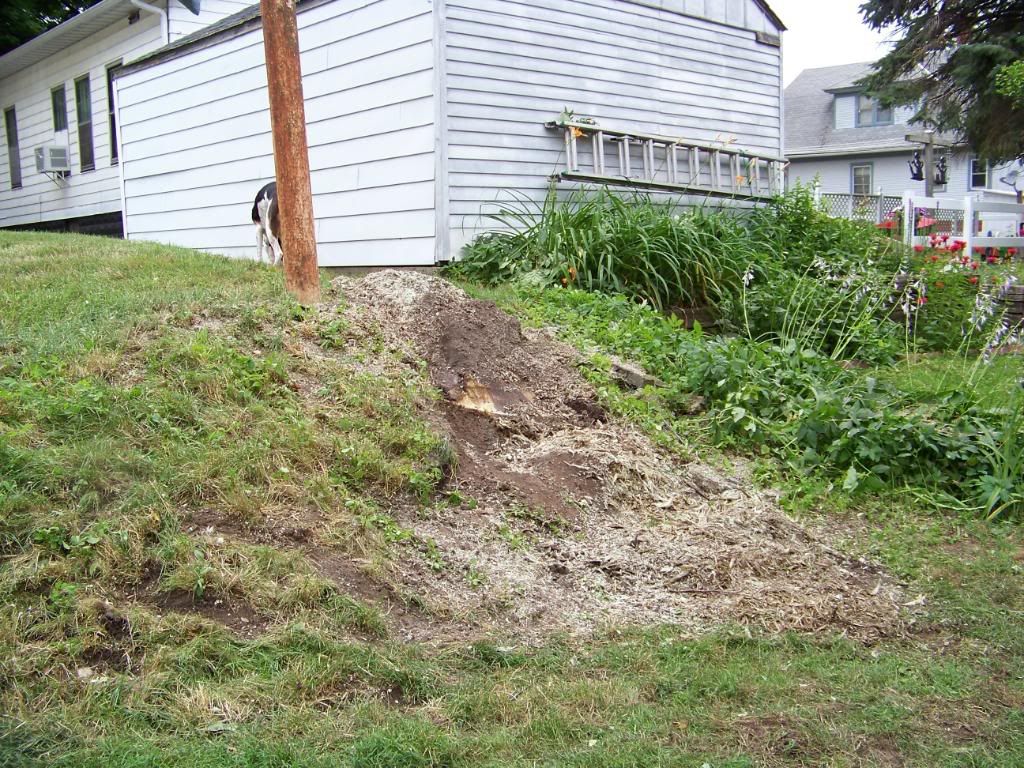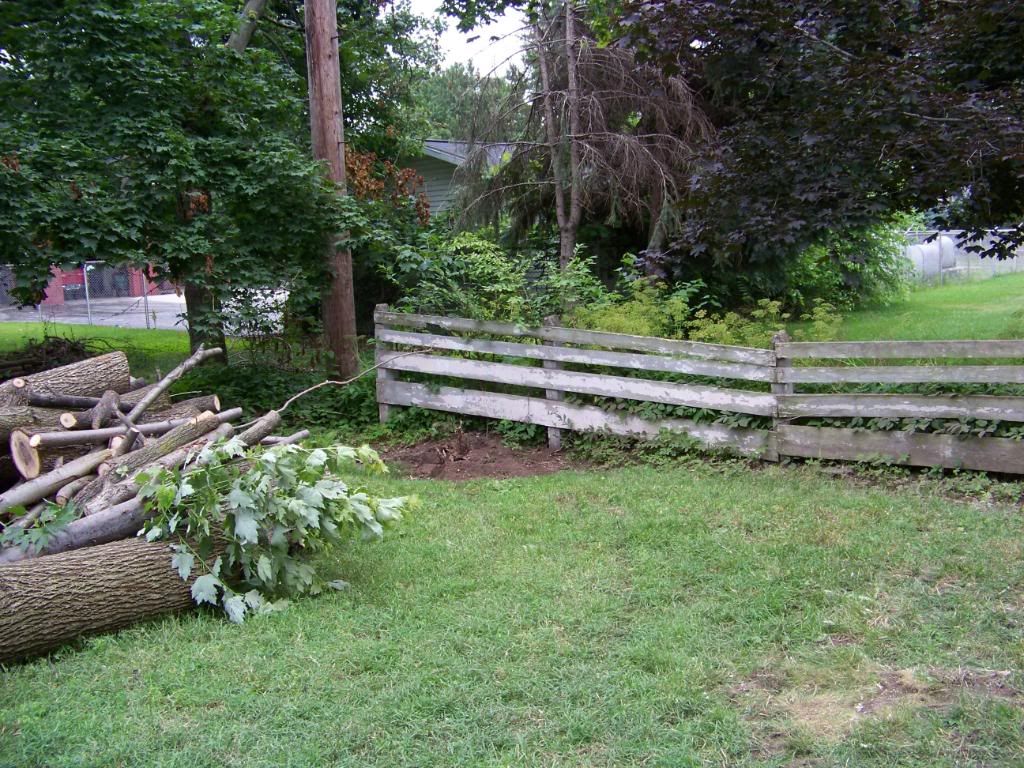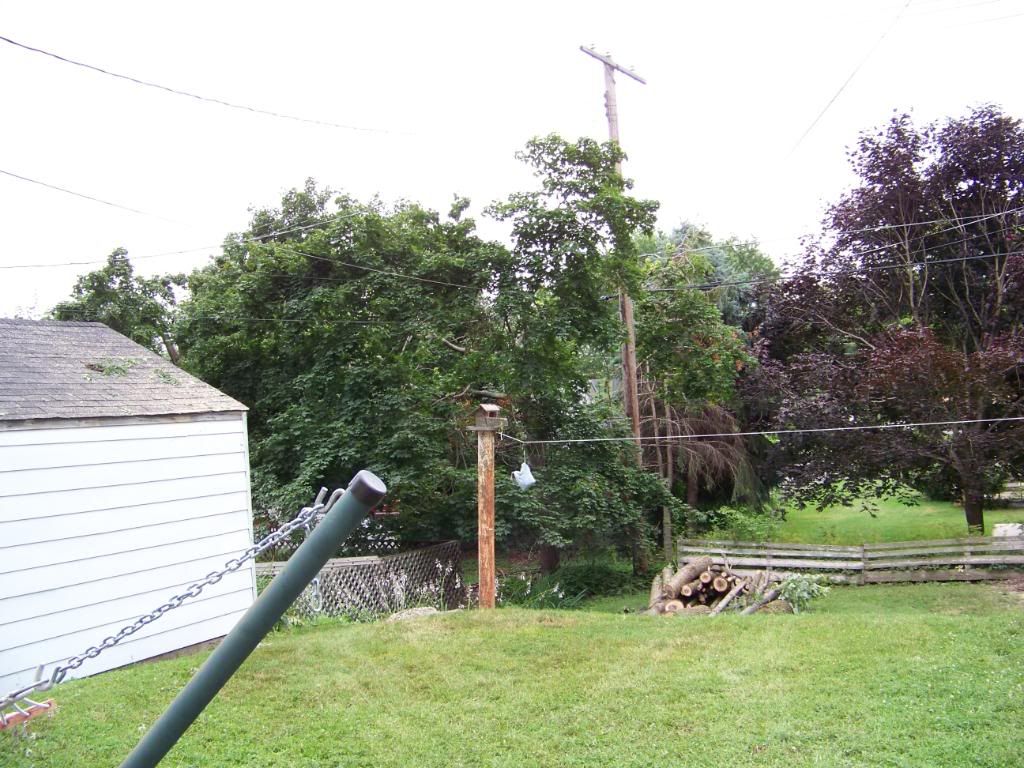 We may have to rent some sort of roller thing for the yard now, too. There are some serious ruts in the yard from the truck tires (the yard was uneven already, and I've been wanting to do that for a long time).Our patio survived, though. It took a little bit of a beating, but it's nothing that we can't fix fairly easily. I'm just amazed at how fast they did this. They arrived at 9 a.m., and I think both trees were totally down by 11 a.m. We couldn't have done that ourselves. The price was definitely worth it for us not to do it, too.
It's a heck of a lot brighter back there now. We do intend to replace those trees with new ones once we get our fence up that we're wanting. We love us some projects. The fence is going to be a DIY project with the help of a post digger that we intend to rent from ACE Hardware.
That nasty fence in the back is going to go bye-bye, too.
That's all for today! Dilly out.