Nora climbed this at Fort La Play Porte over a week ago.
I kid  you not—the kid seriously climbed up that thing with minimal help from me. I was mostly just a spotter.
Nora's pics.
I was working.
Kids around the house.
Henry's hat.
He's mobile.
"Eeh! Eeh!"
Nora likes to put head bands on Henry.
He's okay with it for now.
Nora or Henry?
They're starting to look a bit different now, but there are still similarities to be noted.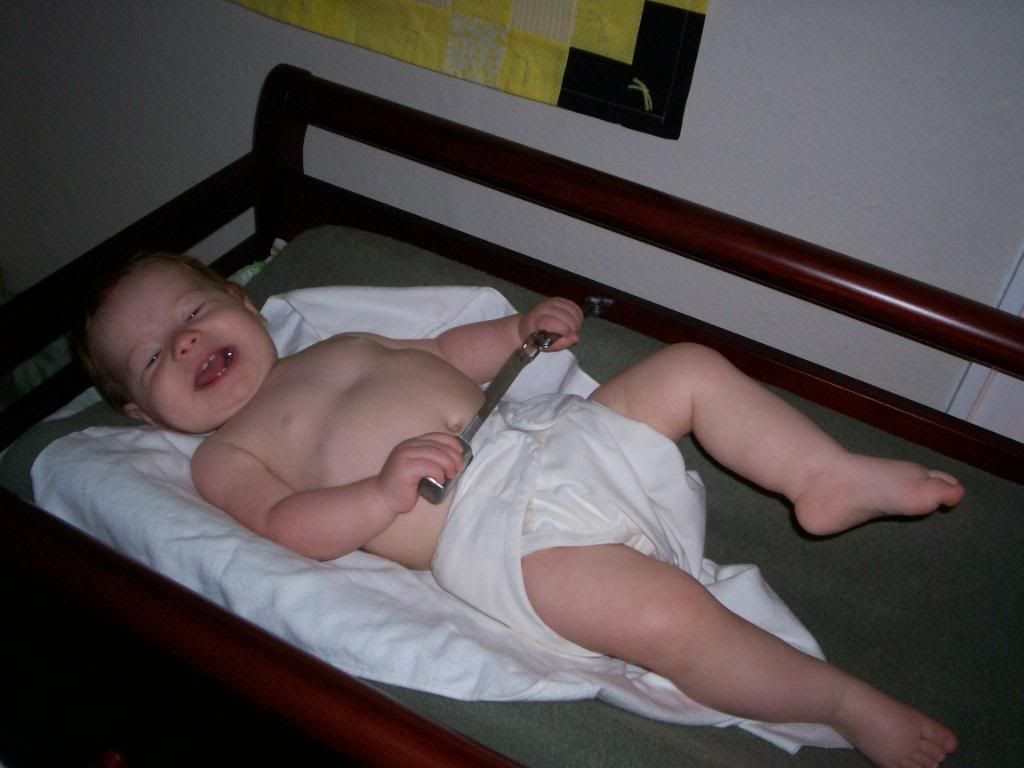 The end! (For a few minutes.)