Here is a list of things that Nora has been doing lately:
She grabs her jacket from the dresser by the back door, "puts it on," and tries to go outside (it's funny to watch her reach for the doorknob). She so desperately wants to get outside.
She can open the bathroom door to the downstairs bathroom.
There's a song I sing to her from my cousin's kids' music album called "Way up in the Sky," and there's a part in it that goes, "Shh! They're sleeping!" Every time I sing that to her, she always does the "Shh!" at just the right time!
She wants me to read books to her over and over—especially B Is for Bear and Brown Bear, Brown Bear What Do You See? (She gets really excited during Brown Bear each time I turn the page. I can actually hear her breath get faster and everything.)
She loves naked time.
She's more adventurous with climbing these days.
She shakes her head really fast, and she chuckles when people do it back to her.
She rides on her riding toy now.
She yells at the dog after I yell at the dog (for now, it's funny, but that means I need to watch what I say).
She randomly walks backwards.
She fights with me to turn the water back on in the tub. She literally pries my hands off of the faucet—she's a strong little bugger now.
She can reach our counters all of a sudden.
Sometimes, if I'm lucky, if she sees that we accidentally left a child lock open on one of the cabinets, she tries to close it. Otherwise, she will open the cabinet and empty the contents onto the kitchen floor.
She likes to feng shui our furniture. It's not rare to find a dining room chair on the other side of the dining room or to find an end table near the front door.
She likes to pull clothes out of her drawers and "put them on" (this means that she lays the items over her neck—I think it simulates pulling it over her head for her). She also likes to "put on" Daddy's socks in that same way in the mornings when he is getting ready.
When I'm changing her diaper, she gets an ornery look on her face as she grabs one of the tabs of her diaper cover and pulls it back off. The little rat! She only does it to get a rise out of me: I'm convinced.
She is saying more and more words all the time, and sometimes, she'll just repeat things. Willis and I will be like, "Did she say what I think she said?"
After she wakes up from night time or naps, she always goes back into her room to grab her penguin. If she can't reach him (because he's on the other side of the crib), she cries until one of us comes in there to grab him for her. It's actually a sad, little sight.
She uses a fork now (I finally got her some real toddler silverware).
And now, for some photos: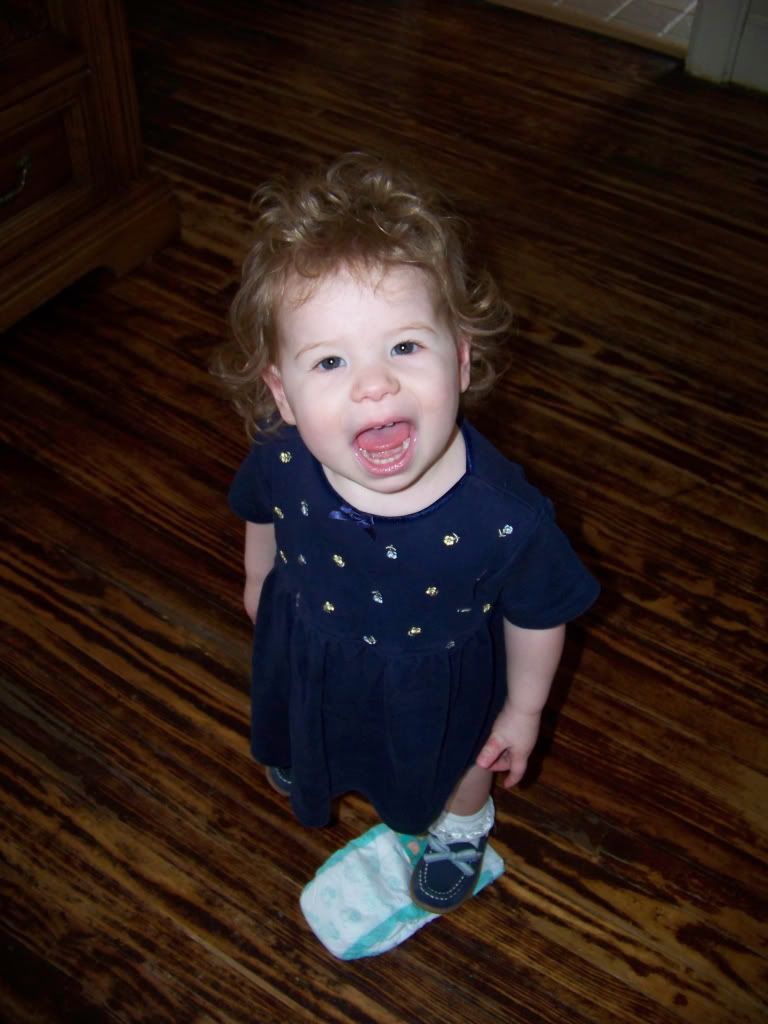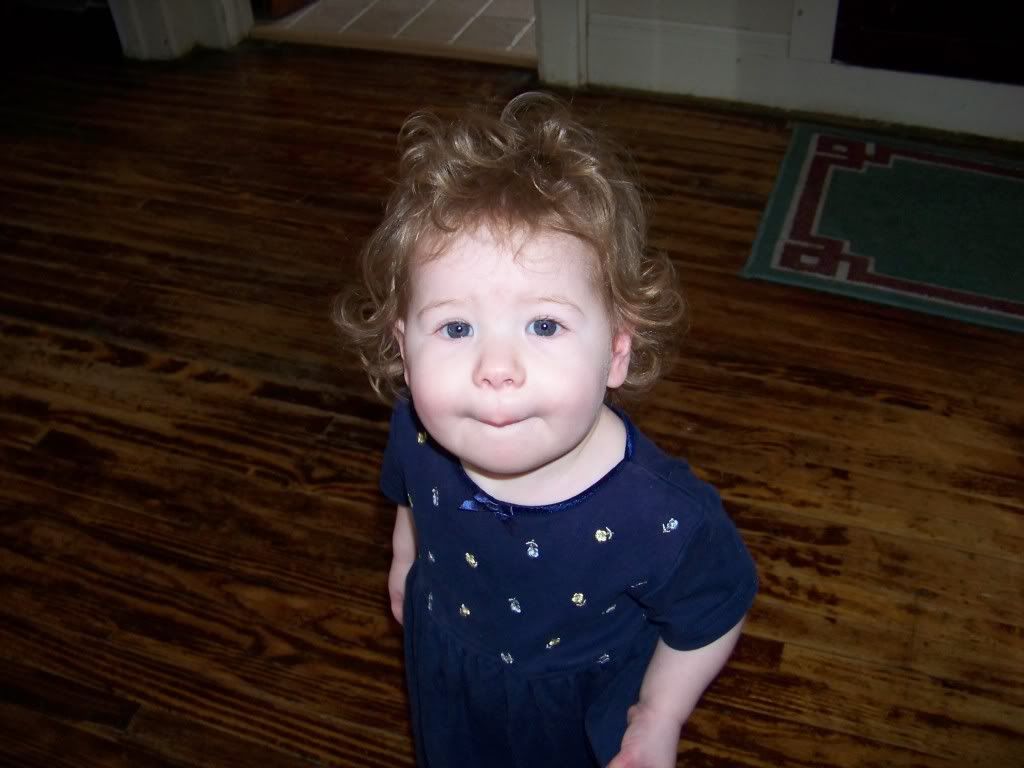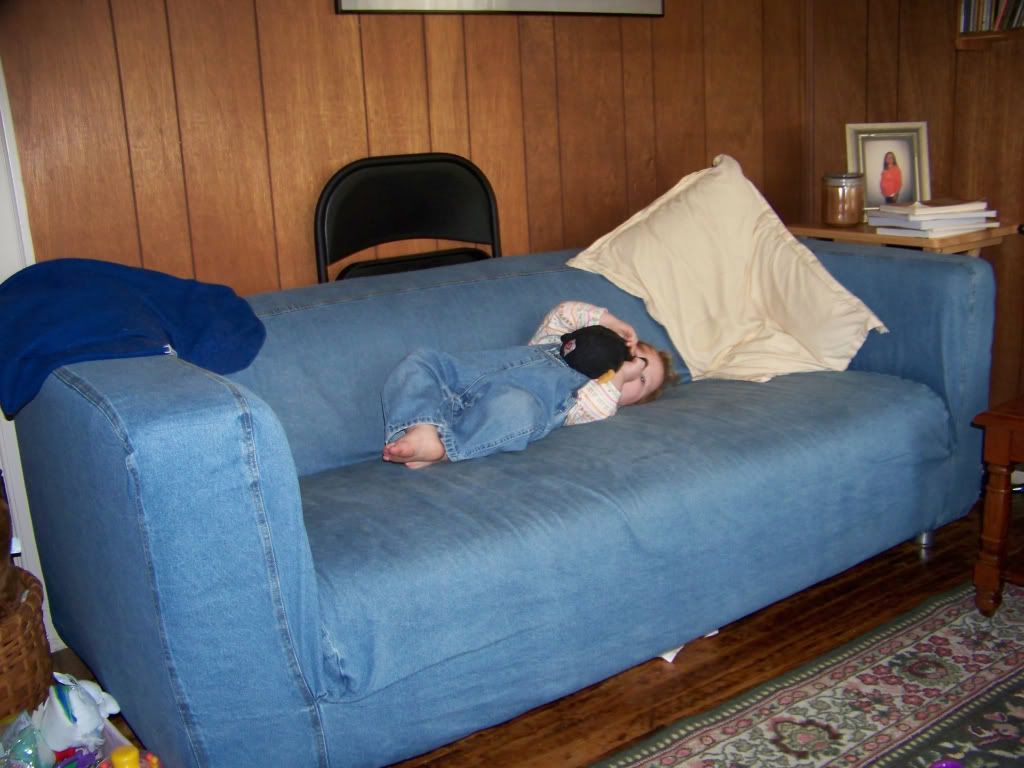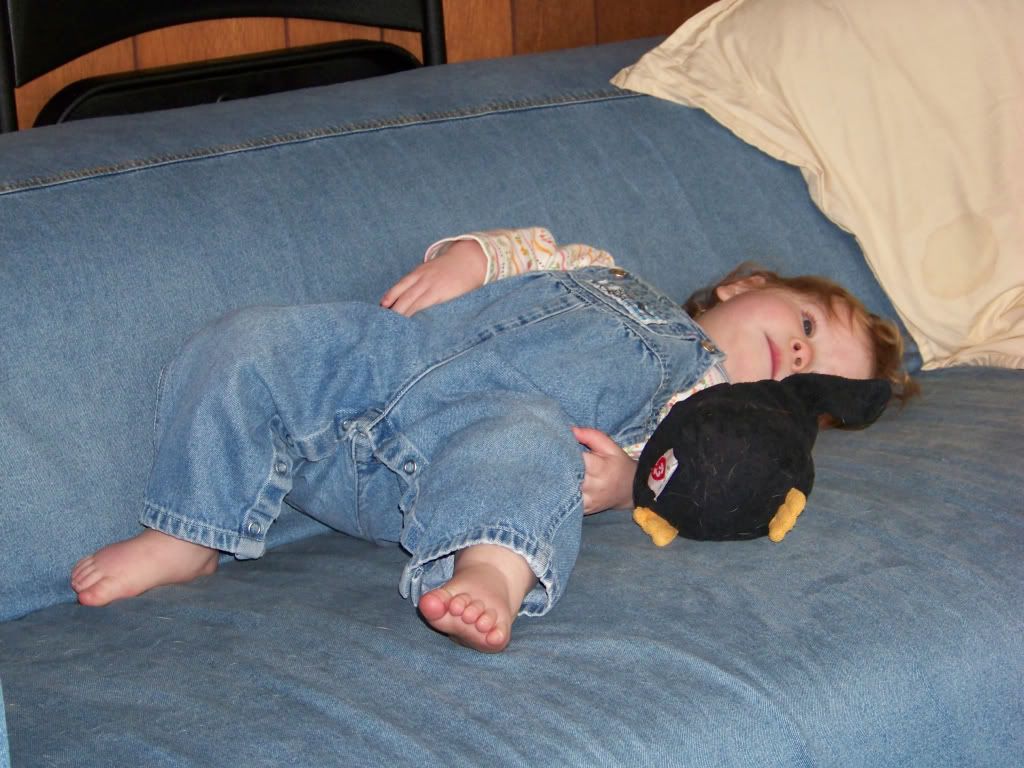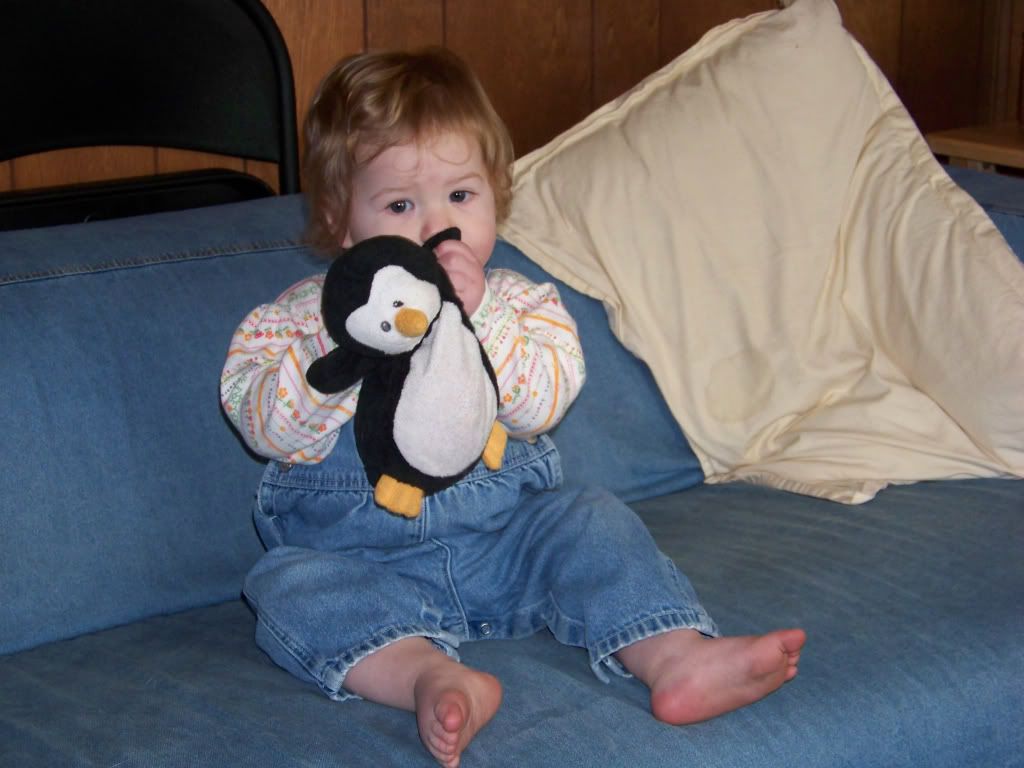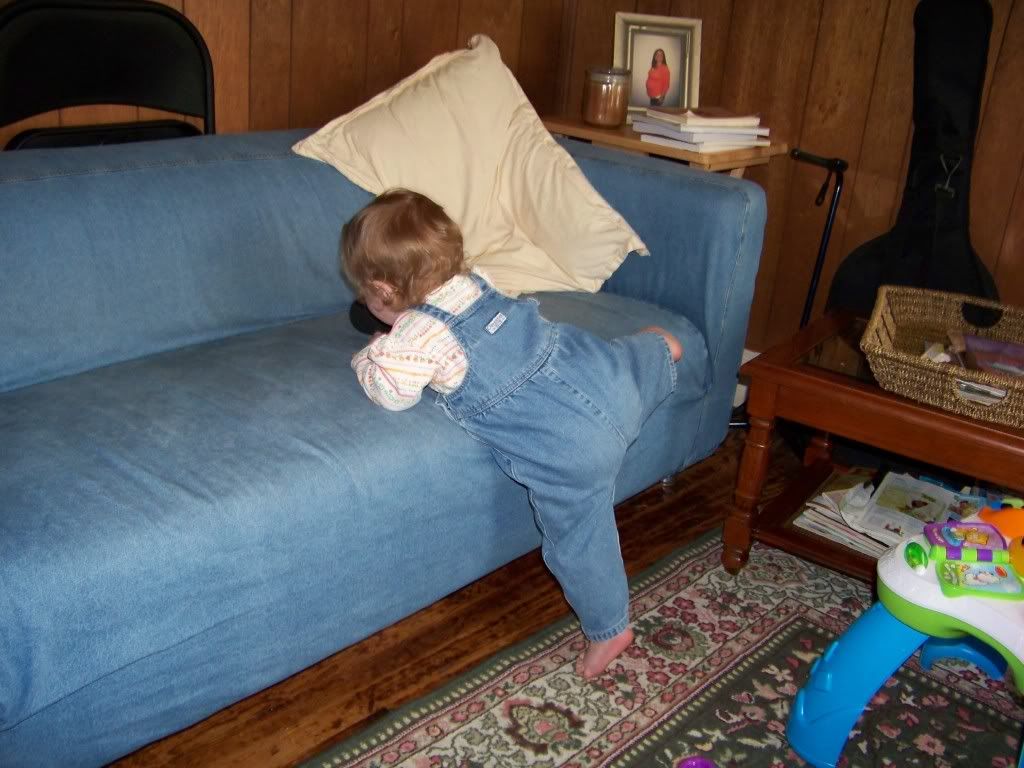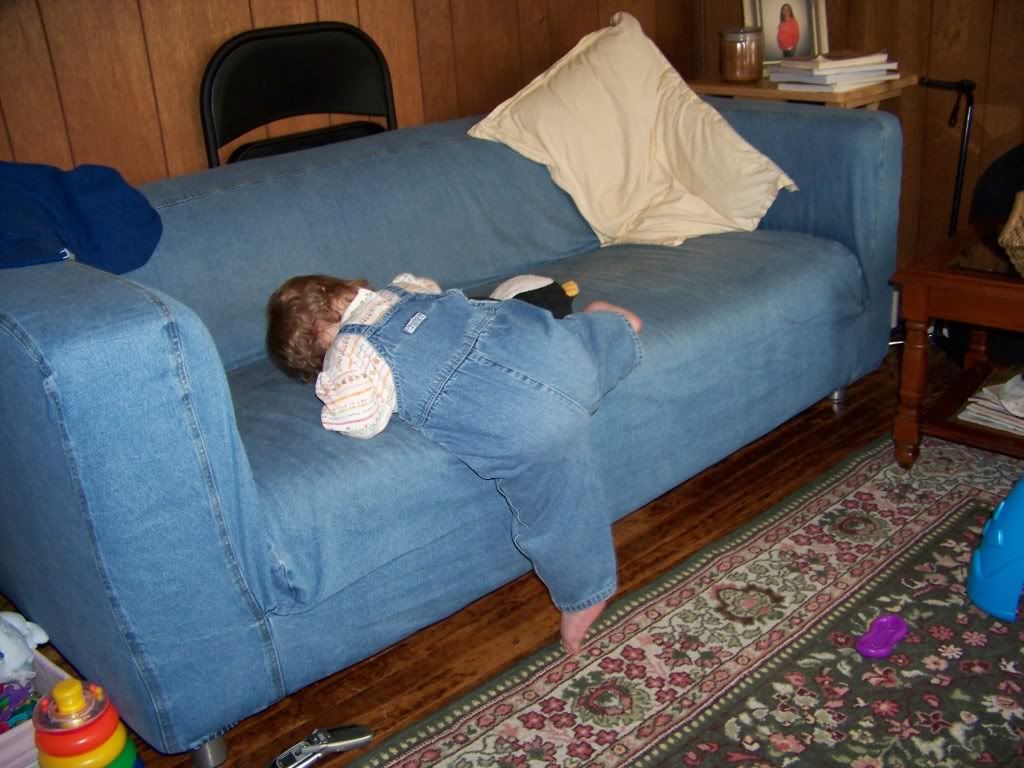 And a video:
The end.