This afternoon after Nora woke up from her nap, I turned on an audio CD that I hadn't played for her in awhile. It's a kids' music album that my cousin actually made. Nora loves it.

When I turned it on, she just kind-of stood there for awhile with her little thumbs in her pockets. She was still a bit zoned out from her nap, I think. Then, after a few minutes, she started moving to the music. Here's a still shot of that.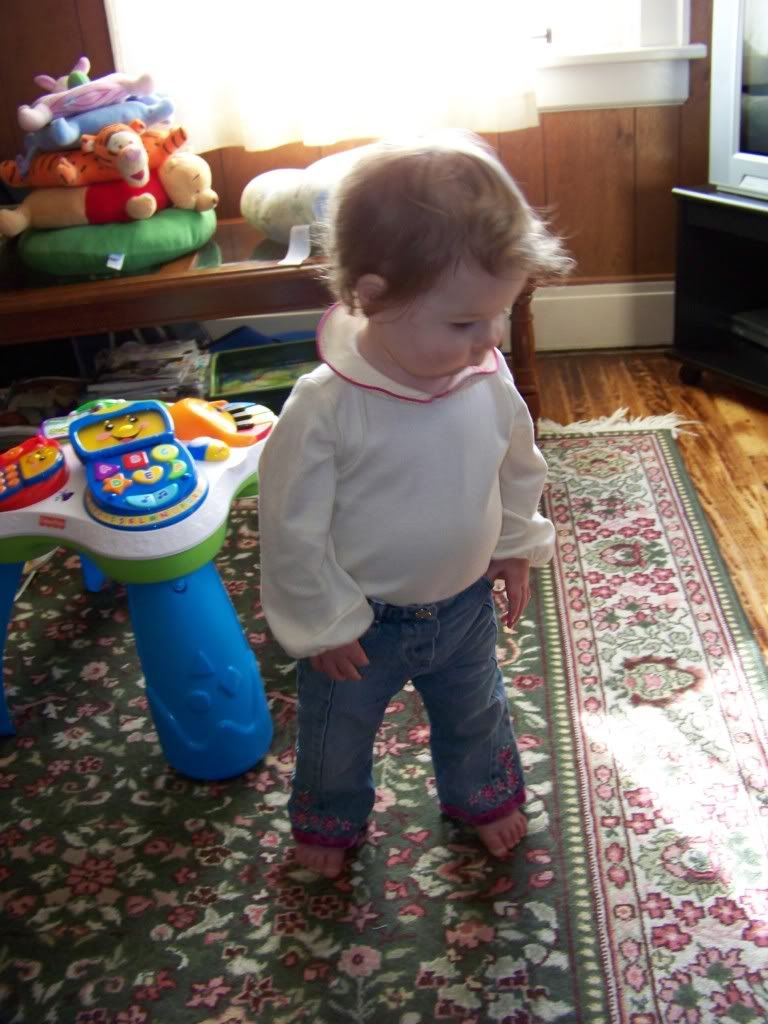 After I took that photo, I realized it wasn't going to do her little dance justice, so I had to take a video of it.
I was bummed out when it cut out on me at the end because she actually started "reading" her book out loud. It was pretty funny.