This is what my house is looking like this holiday season. I didn't get any shots of the outdoors. It's honestly been too cold and too slippery to get out there and take pictures. We do have our typical "Martha Stewart" wreath and a simple string of lights up on the porch.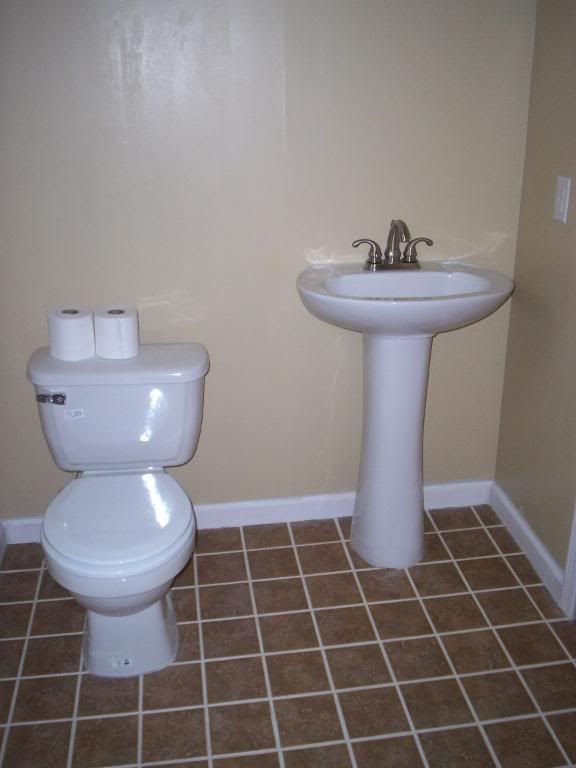 Here is our downstairs bathroom. It's not finished yet, but it's getting ever-so-close.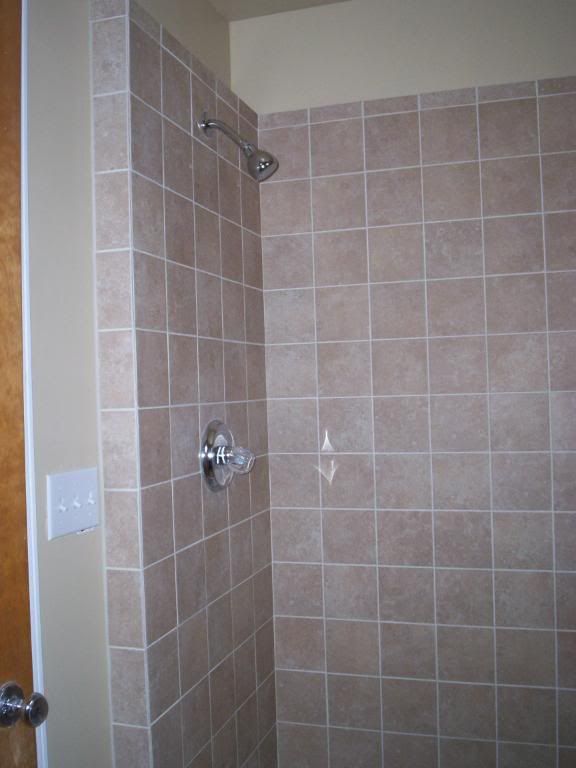 This is part of the shower in the downstairs bathroom. That door on the left
is going to be replaced with a white door soon, too.



This is the back part of the shower. As you can see, there's a lovely bench.
The boxes are there to hold the tiles underneath up while they set.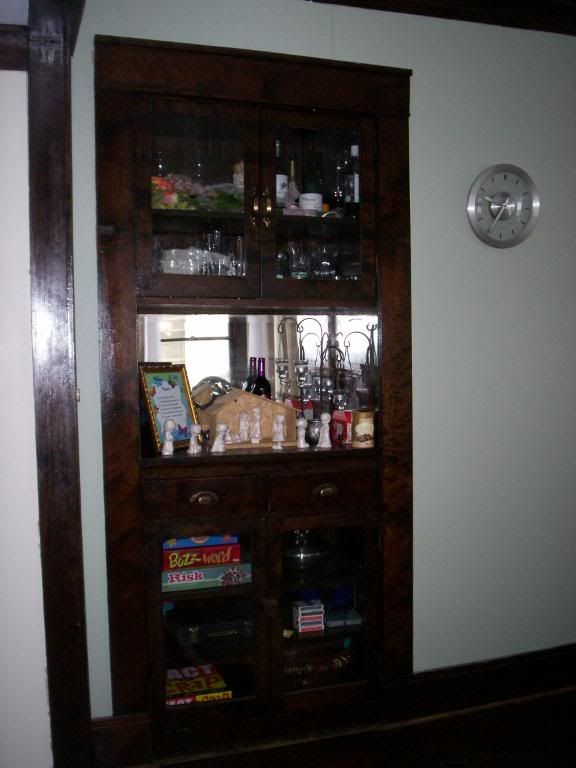 Built-in china cabinet in my dining room. I've got Willi's nativity in there.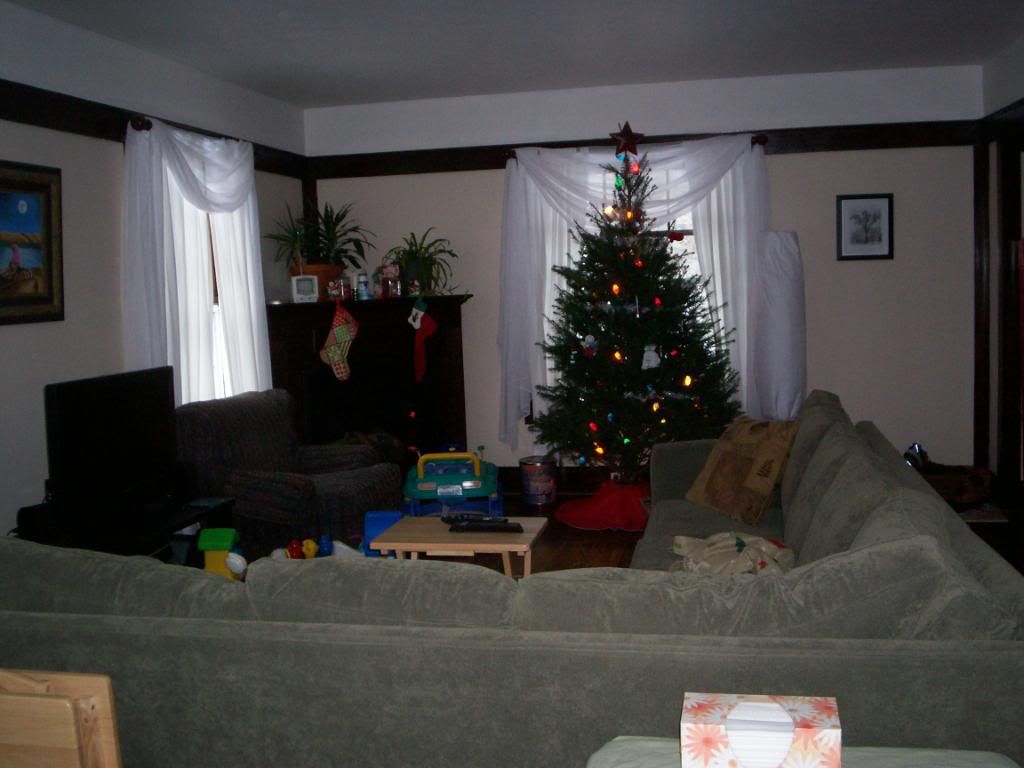 Our living room.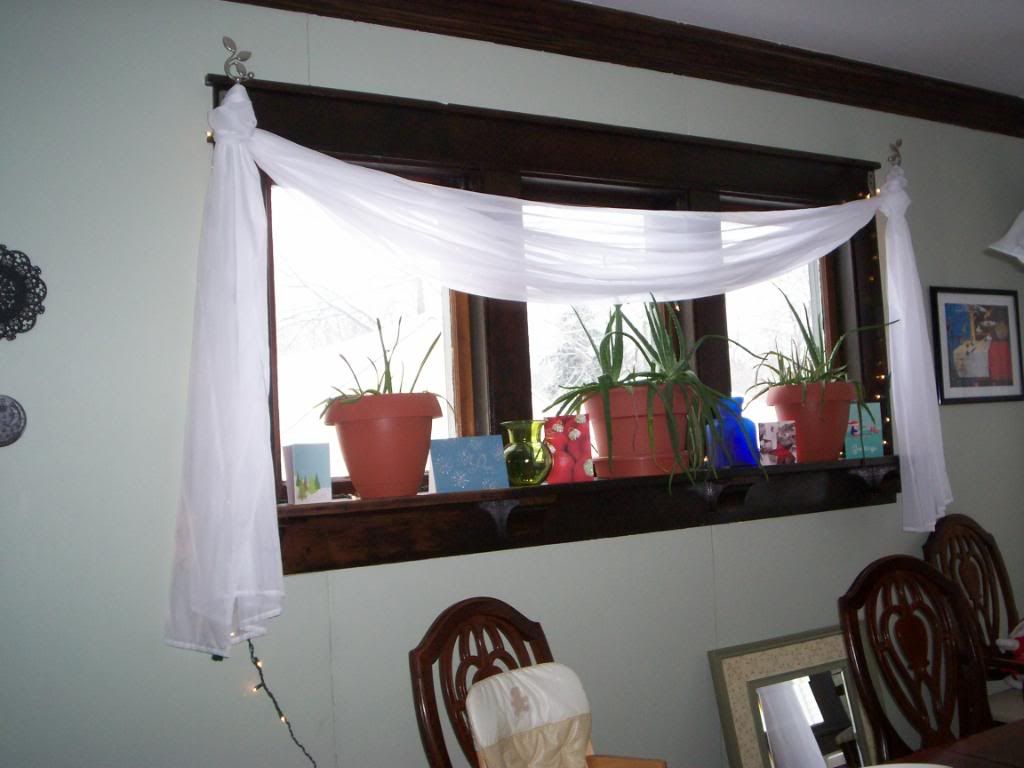 Above the dining room table.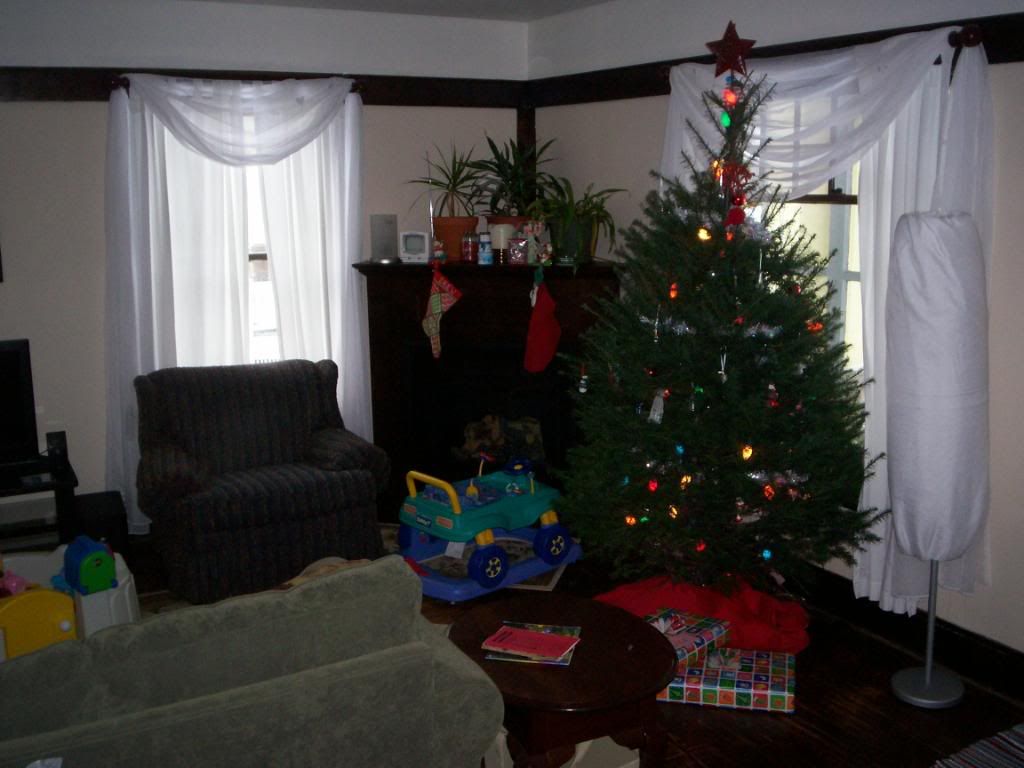 Living room view from the stairway. Our real tree is seriously messy this year.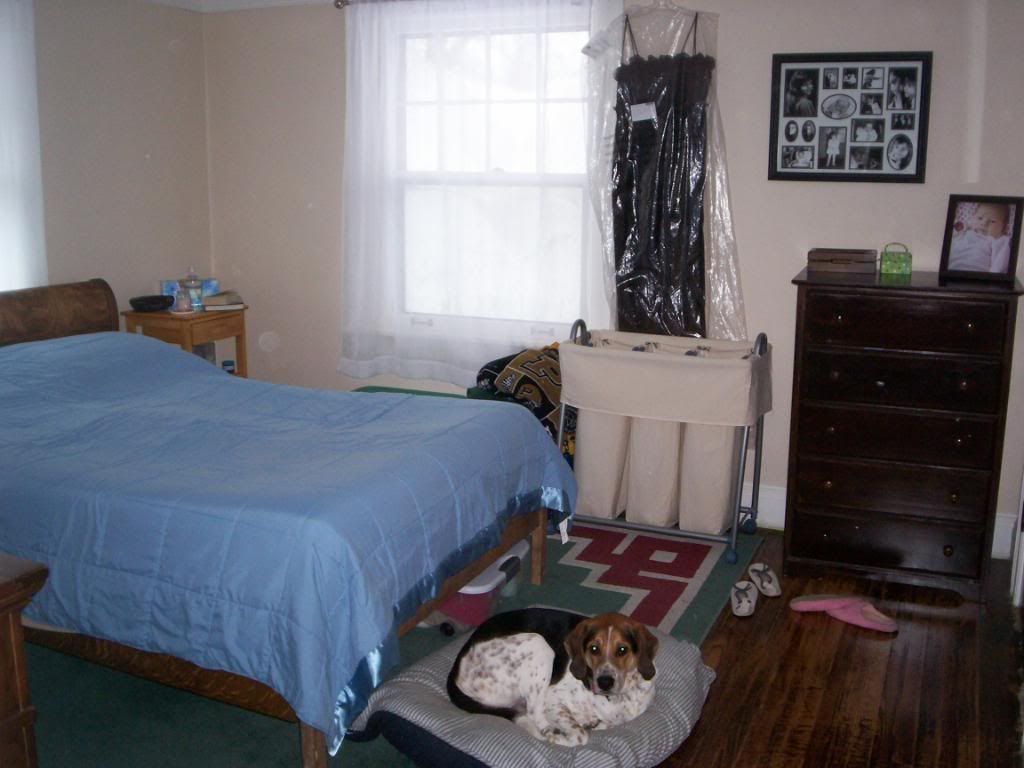 Our bedroom. (And Hobbes' bedroom, too.)
(Please ignore the dress that I

still

need to send to the dry cleaners.)



Guest bedroom.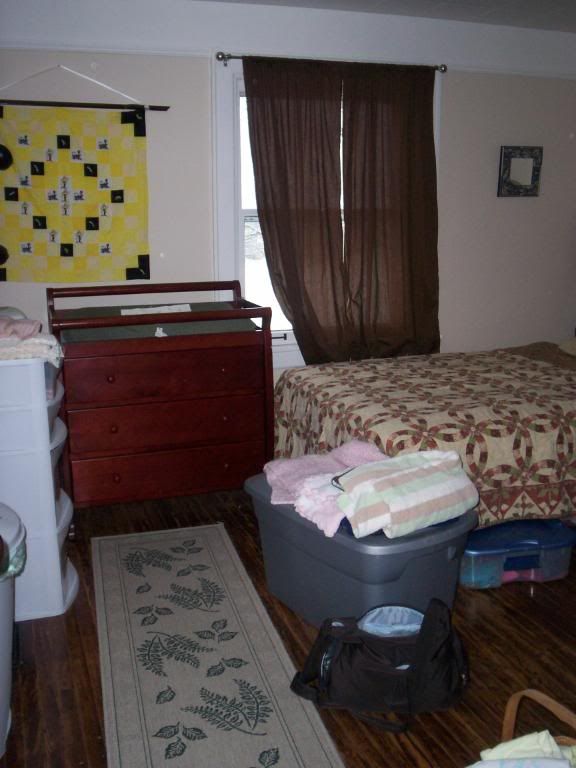 Nora's room.



Nora's room again.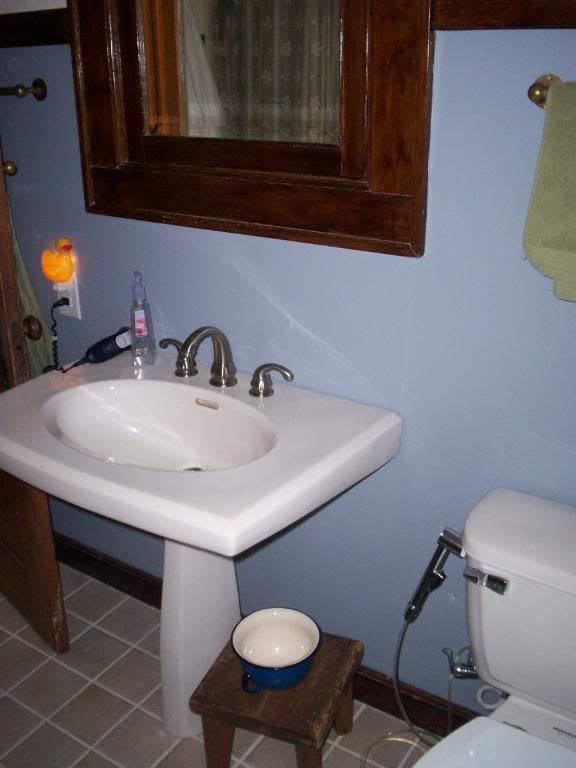 Upstairs bathroom (it's so close to being finished, too).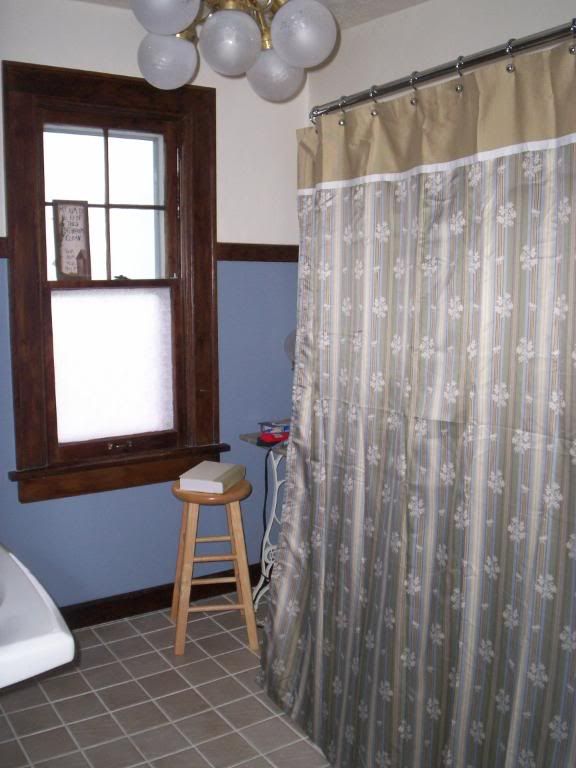 Upstairs bathroom again.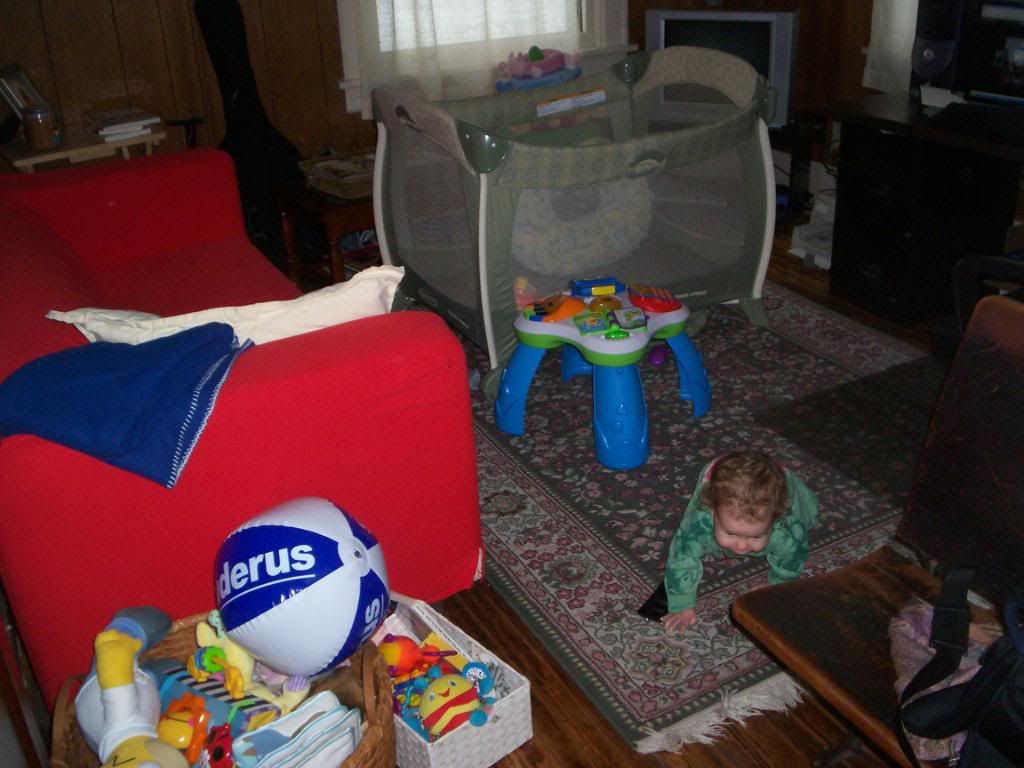 My office/Nora's play area.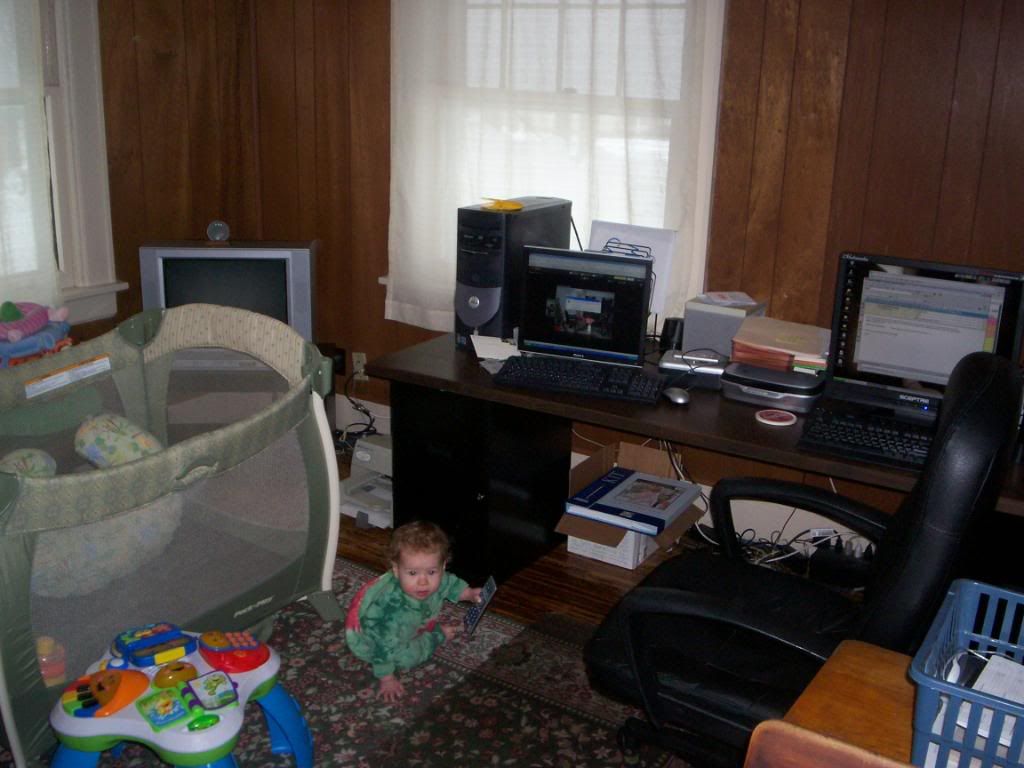 Notice that Nora has the remote here instead of a toy.
We wish you all a wonderful holiday season!